One of my Loadouts inspired by the series of pictures showing two SAS lads training in the Brecon Beacons, 1970...
In case youre not familiar with these, this might help put it in context...
Last year I featured the kit in Airsoft International...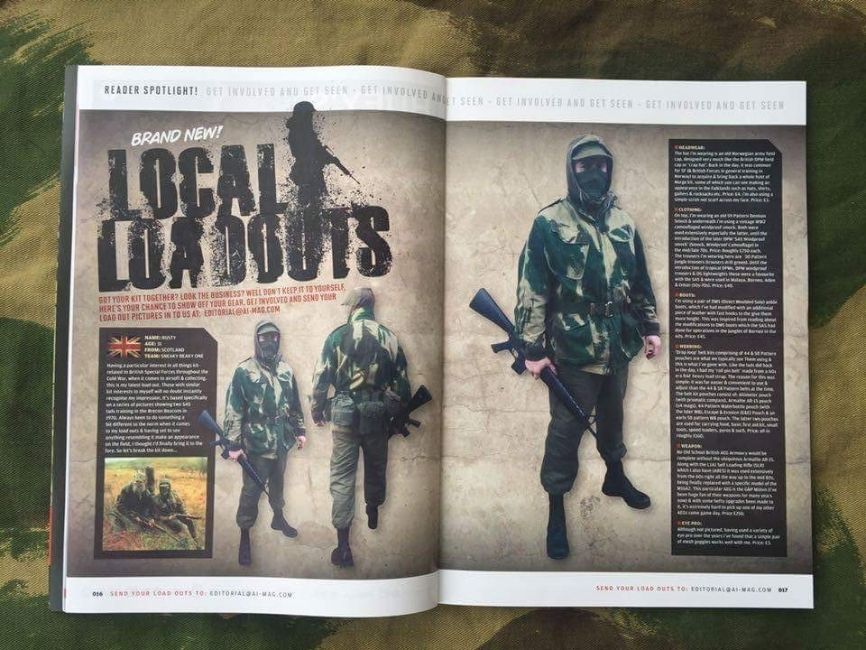 Some of the original pictures I sent them...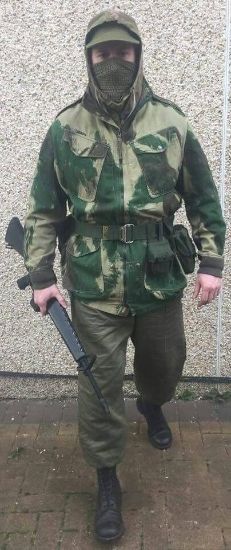 Kit List:
Norwegian army field cap
Scrim net scarf
59 Pattern Denison smock
WW2 Camouflage Windproof Smock (dated 1943)
50 Pattern (1953) jungle trousers (trousers drill green)
Roll pin belt
Altimeter pouch (with prismatic compass)
Armalite AR-15 'drop loop' pouch
44 Pattern water bottle pouch (with later WB)
Escape & Evasion (E&E) pouch
Early 58 pattern WB pouch
Modified DMS boots
Armalite AR-15 (G&P M16vn)