Mate of mine did this review elsewhere and on his youtube channel, thought you'd appreciate it. Edited the other retailer it refers to.
Afternoon guys.
This morning I was very lucky to receive my brand spanking new Tokyo Marui Remington M870 Tactical, from the good folks over at a certain other retailer.
This is a text/ video review for now, with a video and preliminary firing test uploading tonight.
First impressions.
The box is very nice and well presented, with pictures of the shotgun on the front with features in English and Japanese, with a nice glossy finish.
Inside, you're immediately struck by the shotgun- securely held in place with straps.
The Shotgun comes with one removable gas tank and one 30-round shell, both packaged separately to the gun inside the box.
The shotgun itself.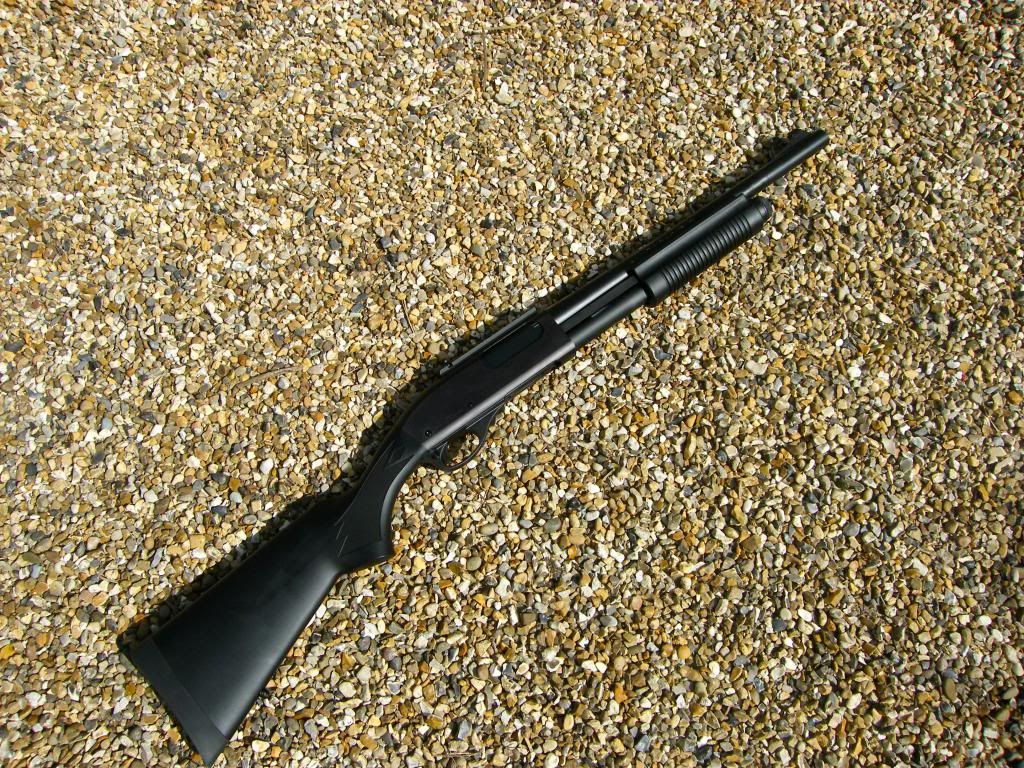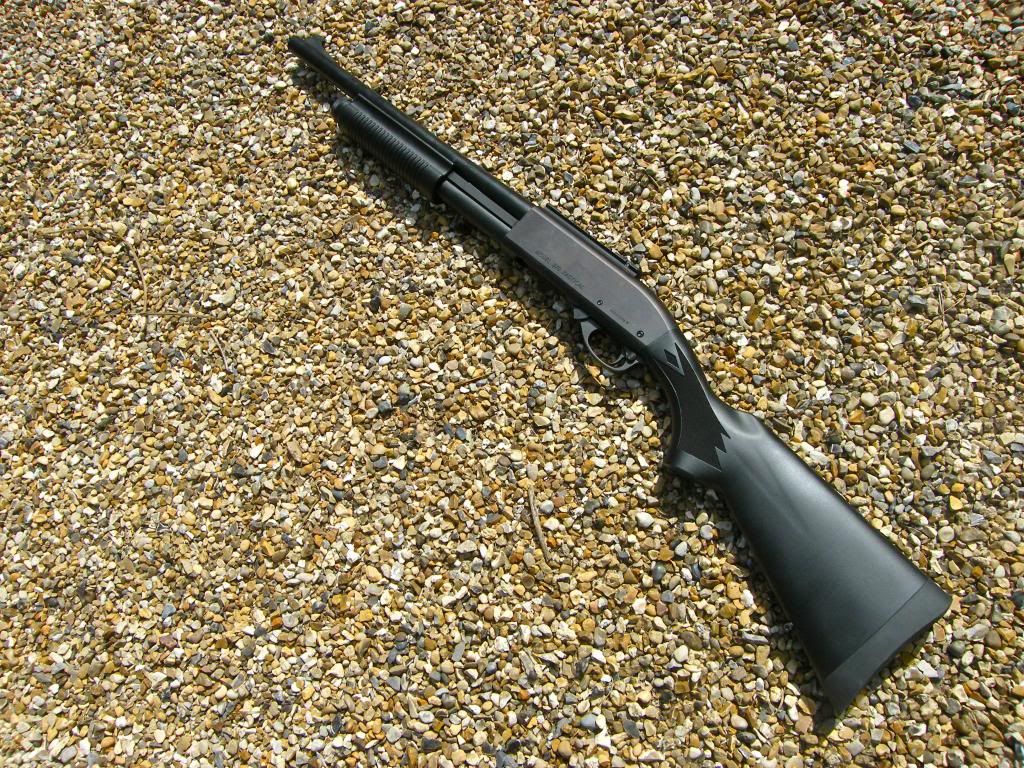 The shotgun feels great. It's got a metal body, metal rail and sights, trigger and trigger housing, metal charging arms on the pump, and metal shell tube and barrel. The rest seems to be high quality ABS-type plastic.
The pump is light to rack, and sounds GREAT.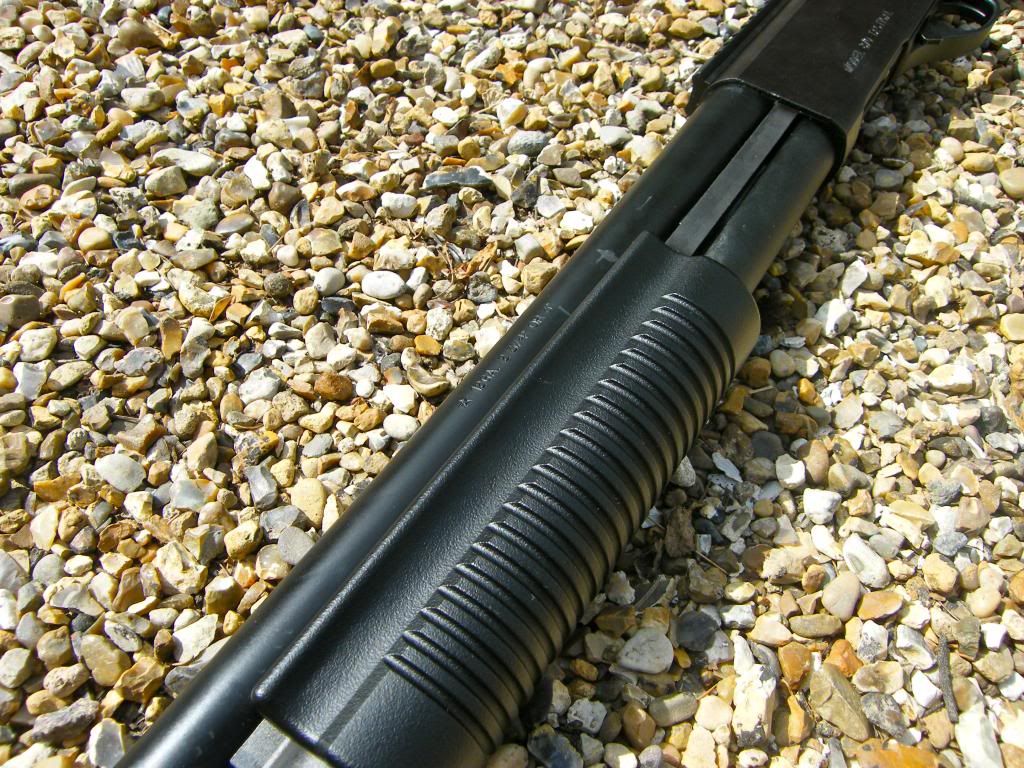 Trademarks are typical marui- ie, they've got the Tokyo Marui name and logo on it.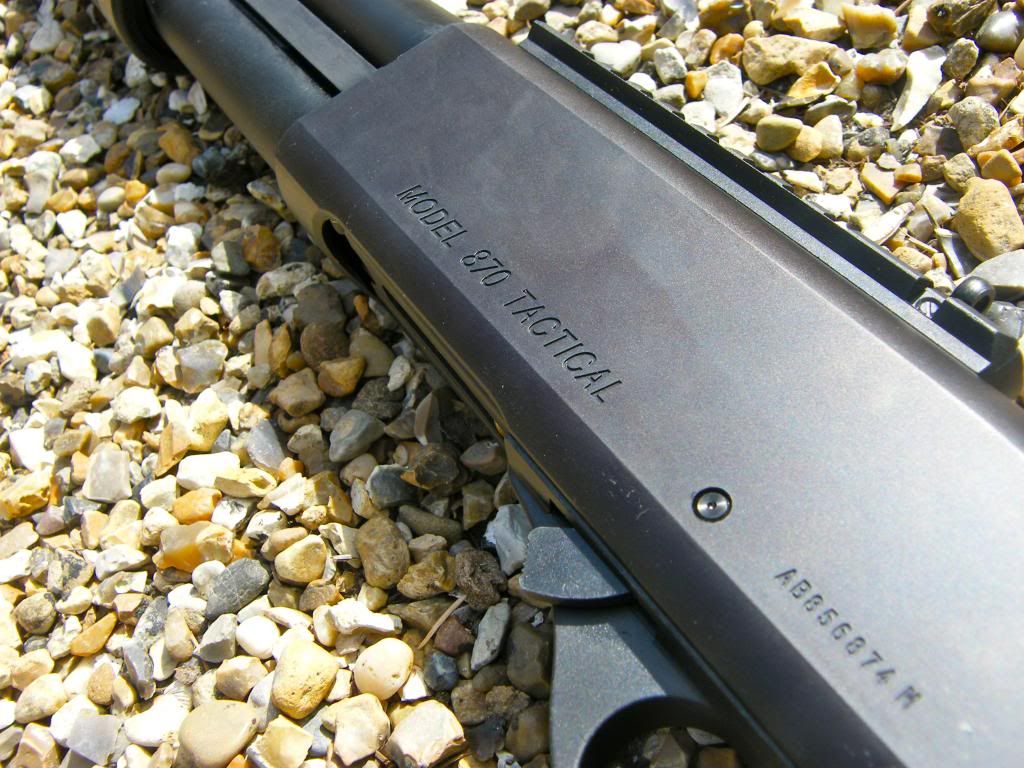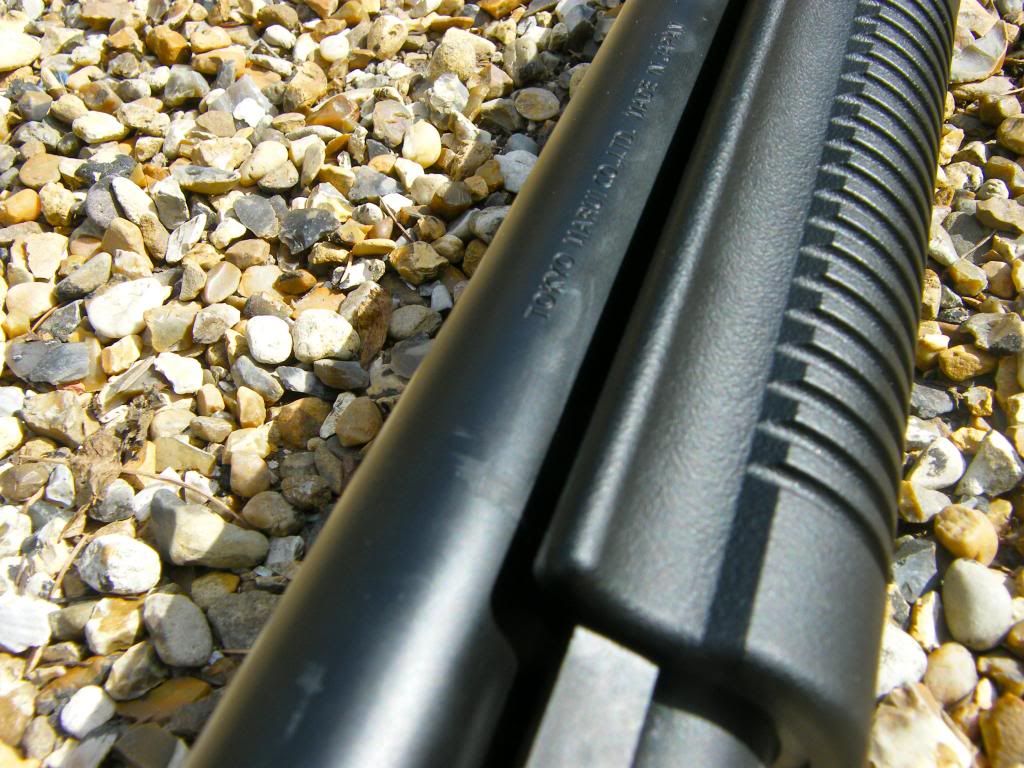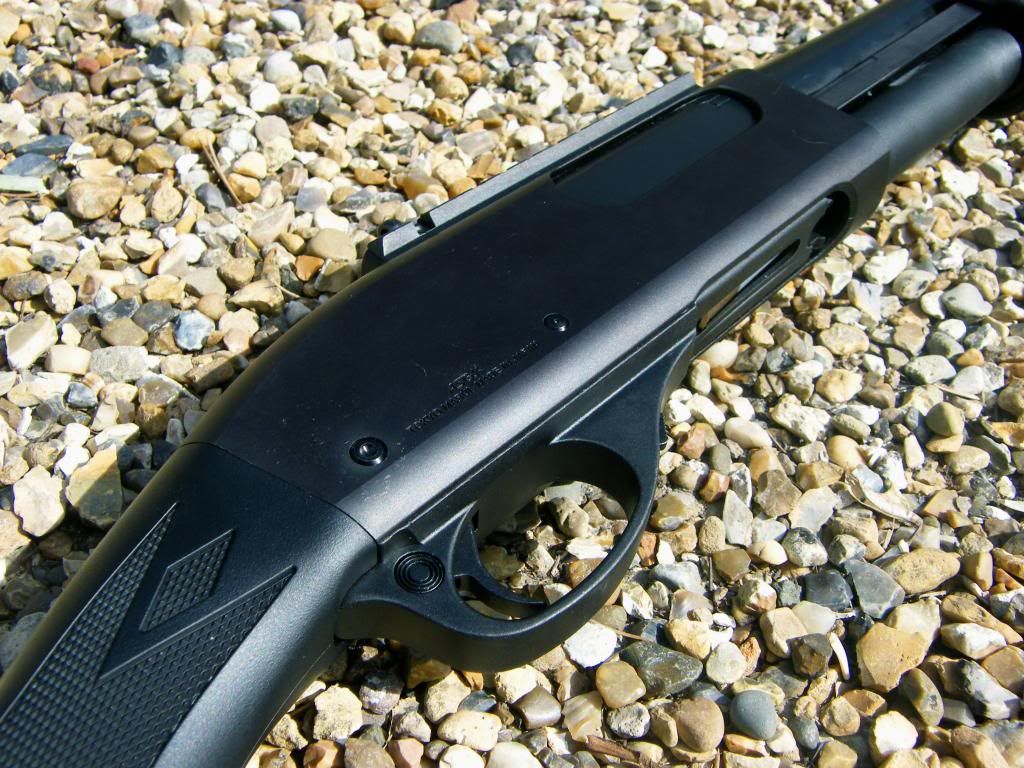 The gas tank is a bit awkward to access- the rubberised stock pad seems to just 'pull off', rather than any specific knack. When you want to change the tank, you just press a catch inside once you take off the pad, and it releases it fine.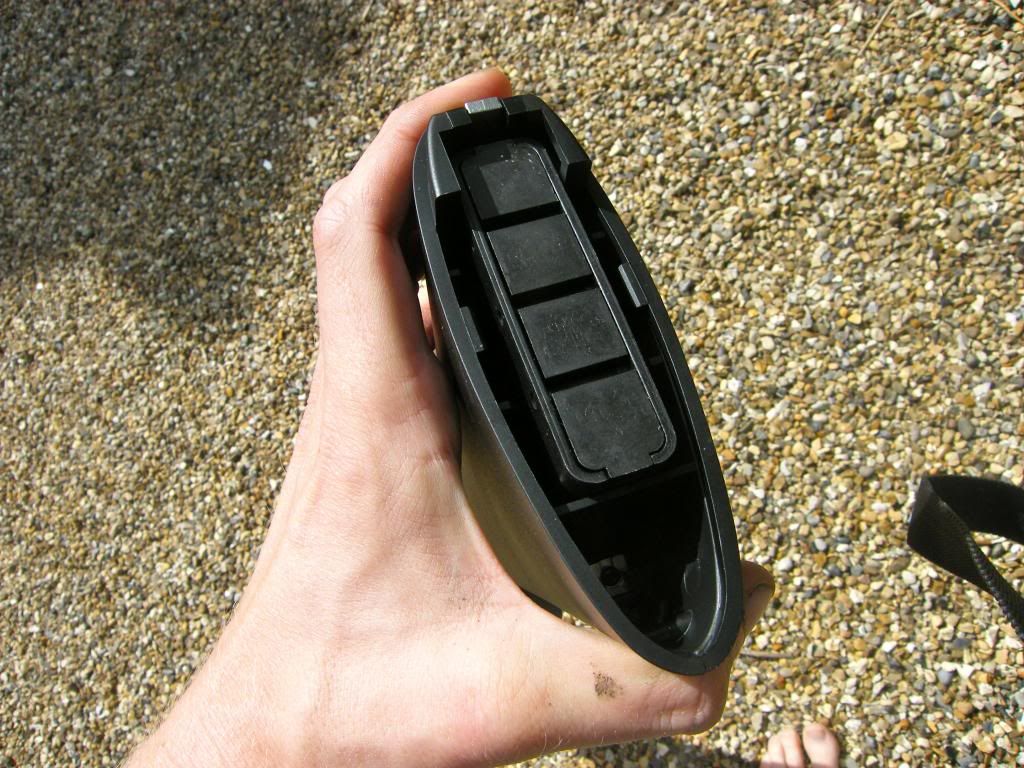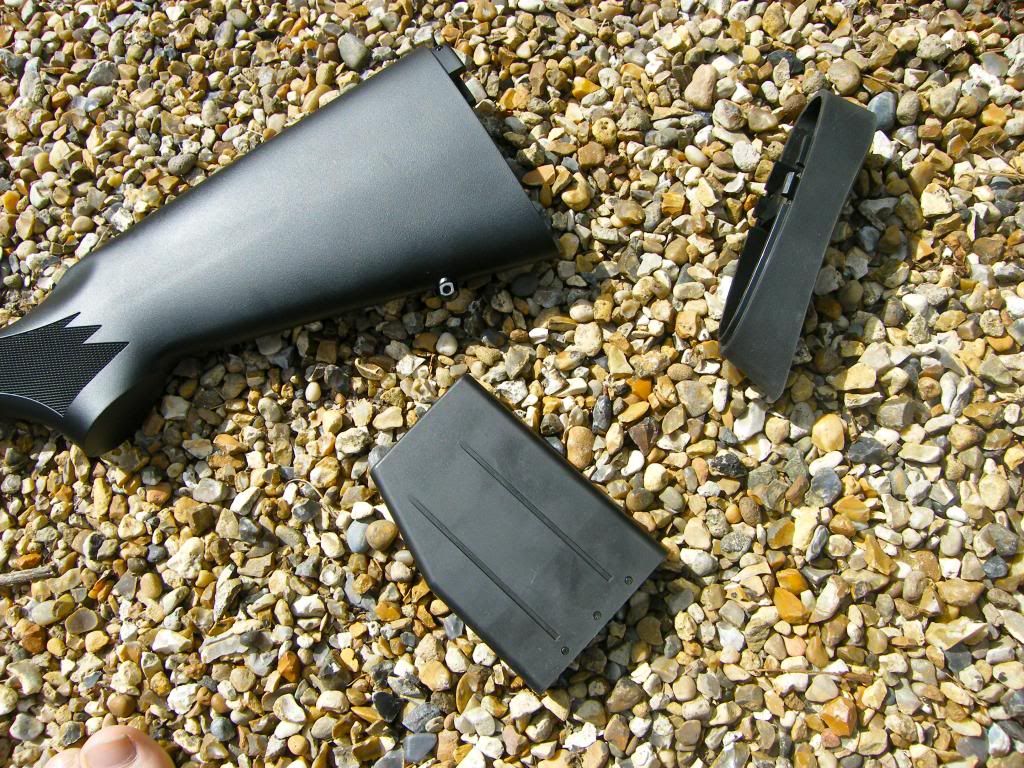 Gassing the tank may take a while- Marui claimed you can fire '100 shots' with it, which I'm not 100% sure of so far, but I possibly didn't fill it up enough.
The cartridge is well built, holds 30 rounds snugly, and is semi translucent so you can see the outline of the bbs, which is cool.
The shell door, always a weak point of the original Marui M3 shotties, seems to be much more secure here. It's not metal, but it feels a lot more solid.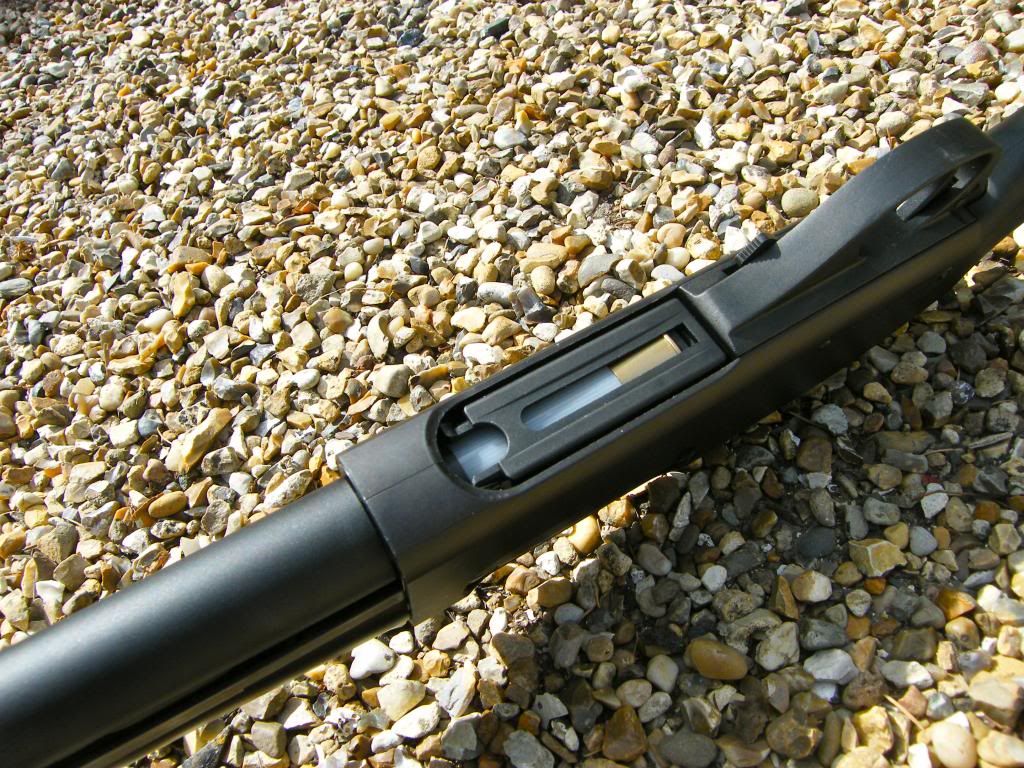 How does it shoot?
Firing is simple- you rack the pump, select whether you want to fire 3, or 6 shot, and blast away.
3 shot is great. There's some spread, but it's reliable, powerful, and range is decent out the box on green gas.
6 shot is EVIL. The bbs go in a similar spread to the 3 shot, with not much noticable drop in power- it fires 2 from each tri-barrel, so you're getting hit with 2 rounds in 3 places with each pull of the trigger.
You can also slam-fire the shotgun; hold the trigger down, and rack the pump. This is going to be brutal in CQB, especially on 6-shot. I can empty an entire 30-round shell in under 3 seconds.
Initial conclusions.
Initial conclusions are that this shotgun is a BEAST. It feels solid, shoots well, seems powerful and takes green gas fine. It feels great fun to fire, and I think it's the shotgun system we shotgun fans were waiting for.
I'll be putting it through its paces this weekend at Operation Orchid Dawn at Tier 1 military simulation, and it should get a thorough workout in that FIBUAR environment at Stanta, so I'll update further after its first big outing.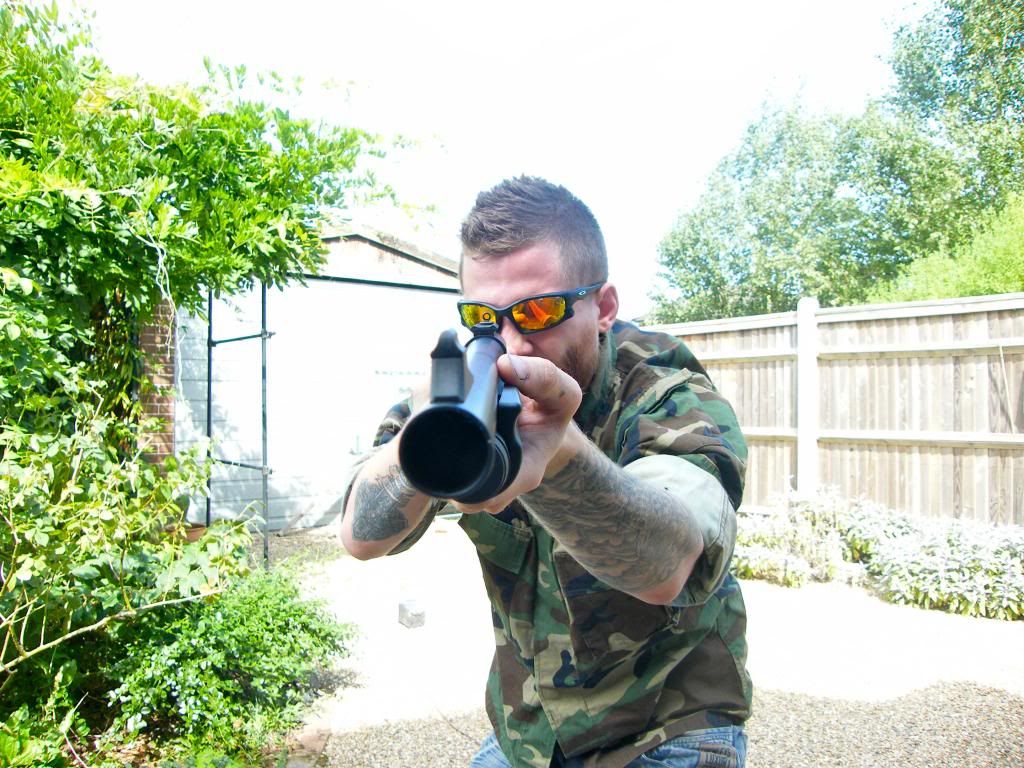 Massive thanks to the retailer for getting to me so quick, and for sorting me the two spare gas tanks.
Video version of this review should be up later tonight. If you're on facebook, please like my page, Maple Leaf Tactical.
https://www.facebook.com/mapleleaftactical?fref=ts
My youtube channel is here.
http://www.youtube.com/user/writerdave87
Cheers
Dave