Here is is again chaps.
I've written this because I've had a awful lot of people ask me to either spray up a gun for them or how I have done it. I've posted this on a couple of other forums as thought I may as well post it up here too. - Note: Those who know / do it differently this is the way I do not the only way (and sorry if it sounds like I'm teaching anyone to suck eggs - thats not my intention).
Ok so I'm not the best at writing a how to without actually being there and physically showing you - anything you dont understand please ask & I'll do my best to answer.
First thing is first - Decide what kind of spray job you want to do & a little research / practice on carboard of the finish your after will help no end.
Secondly: Disassemble / remove / cover with tape any parts you dont want to have sprayed up - take your time here as it pays off in the end. Get everything ready yours going to use.
Paint - essential - Beer - more essential
The Templates to get the desired result.
Thirdly - apply a base colour. Usually a lighter colour does help here. If you want to make the gun darker you can just apply more of the other colours your going to use in your paint scheme. After the base coat lay what your going to use as a template / pattern over the parts to be sprayed - the closer you hold them to the gun the sharper the edge - the further away the more blured the edge will be.
Repeat this all over the gun & dont be afraid if some over lap: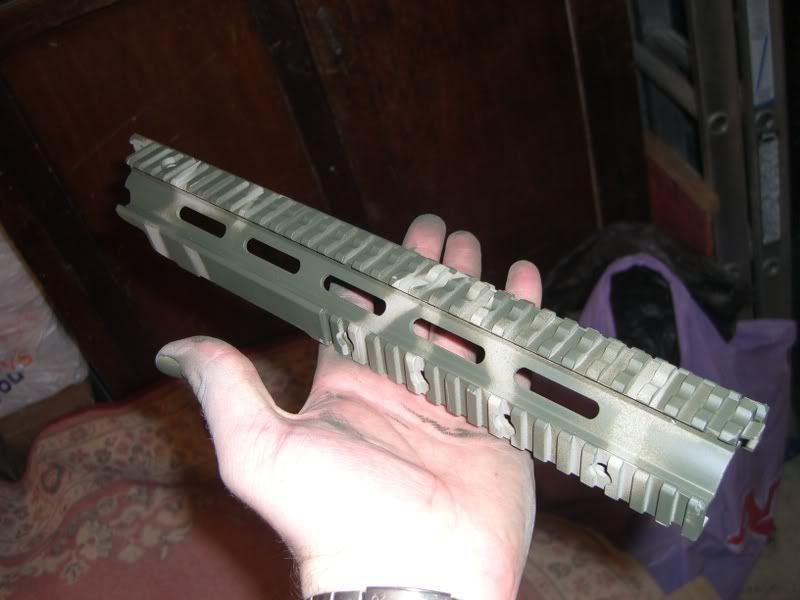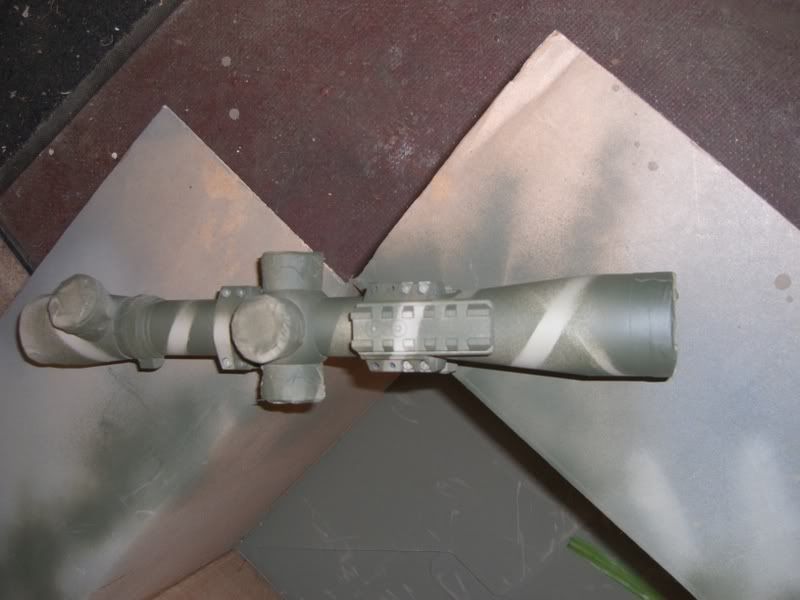 Allow this to dry - have a good swing of beer
Now using the same process as before lay your template over the gun & use your next colour (in this case dark brown). Dont forget to make sure that both of the previous colours are both saved (under the template) and sprayed over as well - this helps break up the gun even more: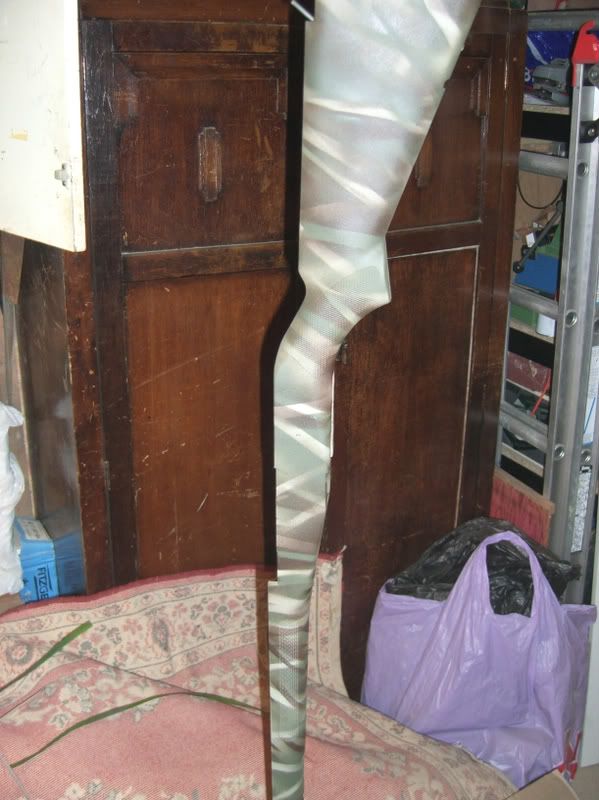 allow to dry - have another beer!
Now take your last colour - same process as before to add a few more highlights - in this case medium brown:
Now to tie in all the colours a little more & in this case darken it down -here I've lightly sprayed Olive Green all over (from a distance of about 20 - 30CM - but only lightly!!!!!) this takes off some of the sharper edges & ties the whole lot together nicley!
Allow to dry - have another beer!
<note at this point you could spray on some clear matt finish laquor but IMO a bit of wear adds to the look of the toy after a while>
Reassemble gun & stand back!
The Other Option is to just spray directly onto the gun without templates
As Before tape up / remove anything you dont want sprayed (iron sights etc etc)
Apply base coat. Then add other colours as required - but do try & change the direction that your spraying - this helps break up the outline further. Sorry no step by step pictures but some of the finished product (this one uses Olive Green, Black & Medium Brown)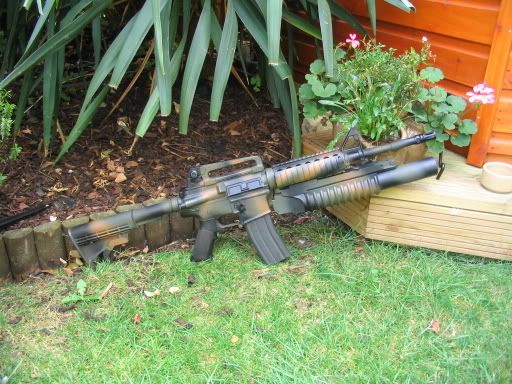 I hope you find this useful if you need it!
Chris