I was just thinking to myself that usually when skirmishing is when you get problems with your rifle and if your rifle broke on the first morning what would you do for the rest of the weekender if you didnt have the cash to rent?
Well seeing as I know my way around a gearbox I thought I would help, if you have problems with your rifle such as gearbox jammed or something that you just cant fix yourself I would be happy to do it for you! (Please dont come to me with questions like "How do I adjust my hop" etc.
I will be located here: (At the start of the second large field) I will also mark it with a large flag, either Union Jack or US on a huge pole so people can see.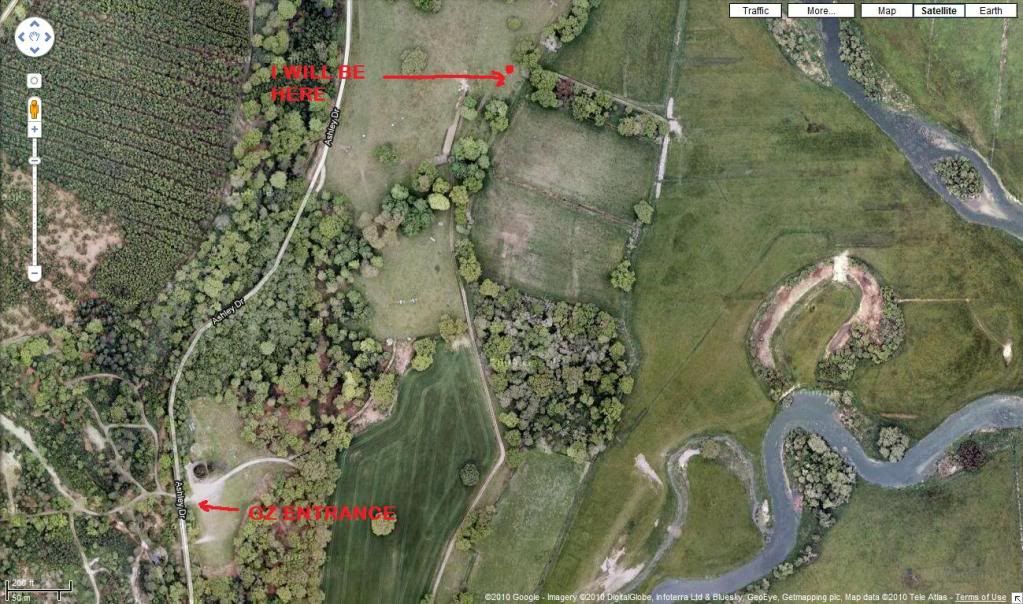 I will do all of this for free as I just want to get as many of you guys playing as possilbe, but if you want £2 would go nicely towards gear grease, silicon lube and thread lock which I would have to use on your rifle.
So if you are really in trouble feel free to come have a look, I will be happy to answer questions!
Zeroone technicians will be on site and I in no way want to compete with them, I just want to help out, but there are only a couple of them, so this is to lighten their work load. Also they do not want any pre broken items which I will gladly take on. REMEMBER, the technicians from zeroone are professionals so if you have any doubts about my work or fears please go to them as they do a great job and I wouldnt want any hostilty between us.