Hi again!
I need a bit more help with my VSR.
I've installed PDI sears both 1st and 2nd. But for whatever reason they won't engage. I have Laylax internals in the cylinder but I presume they are compatable as Zero One sells the upgraded package with PDI sears and Laylax.
I've taken a few picture, so that anyone with a bit more knowlege than me can diagnose the problem.
Here is everything together:
From above the sears when the trigger assembly is together: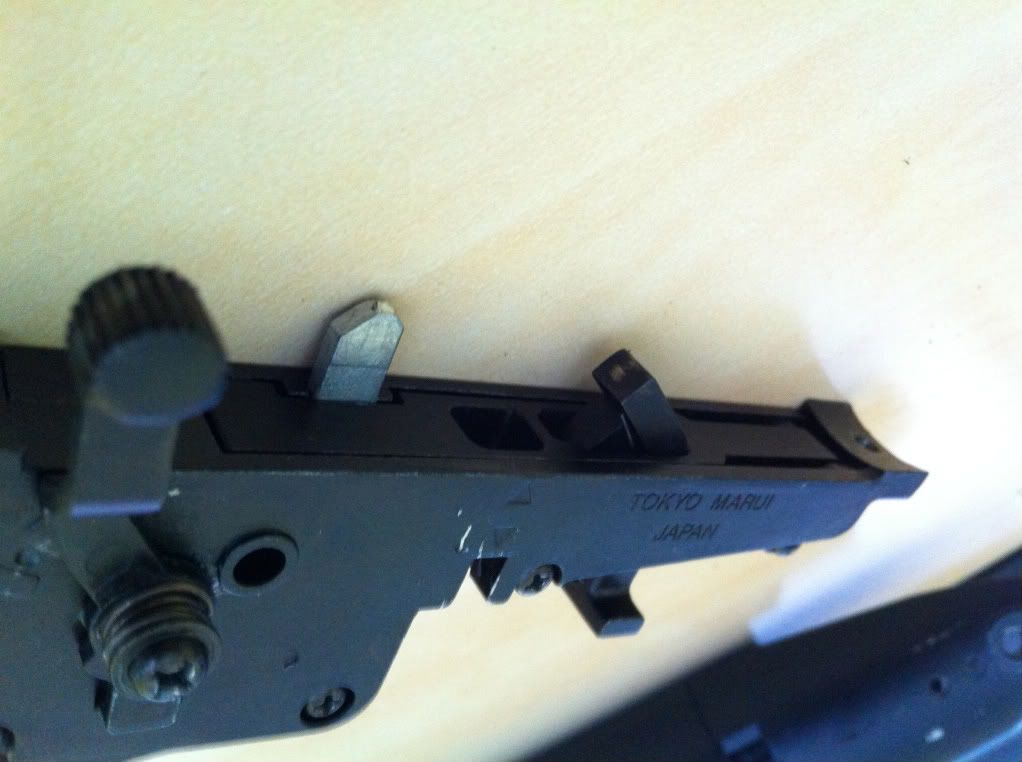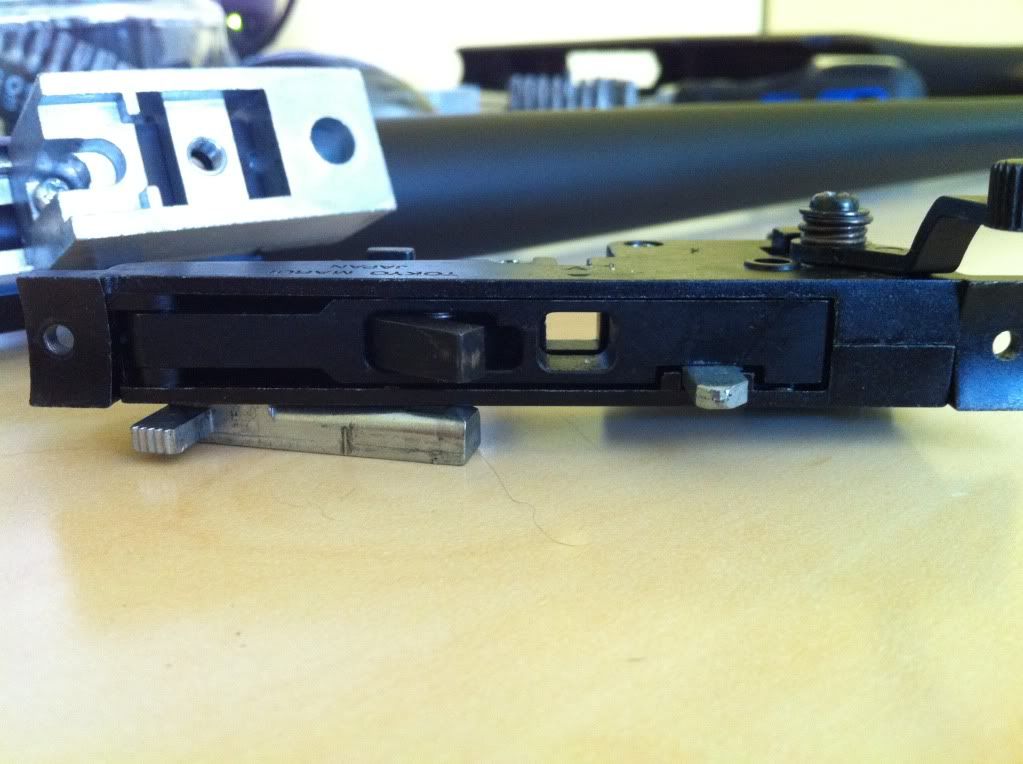 Inside the assembly, I don't know if anything is missing or wrong?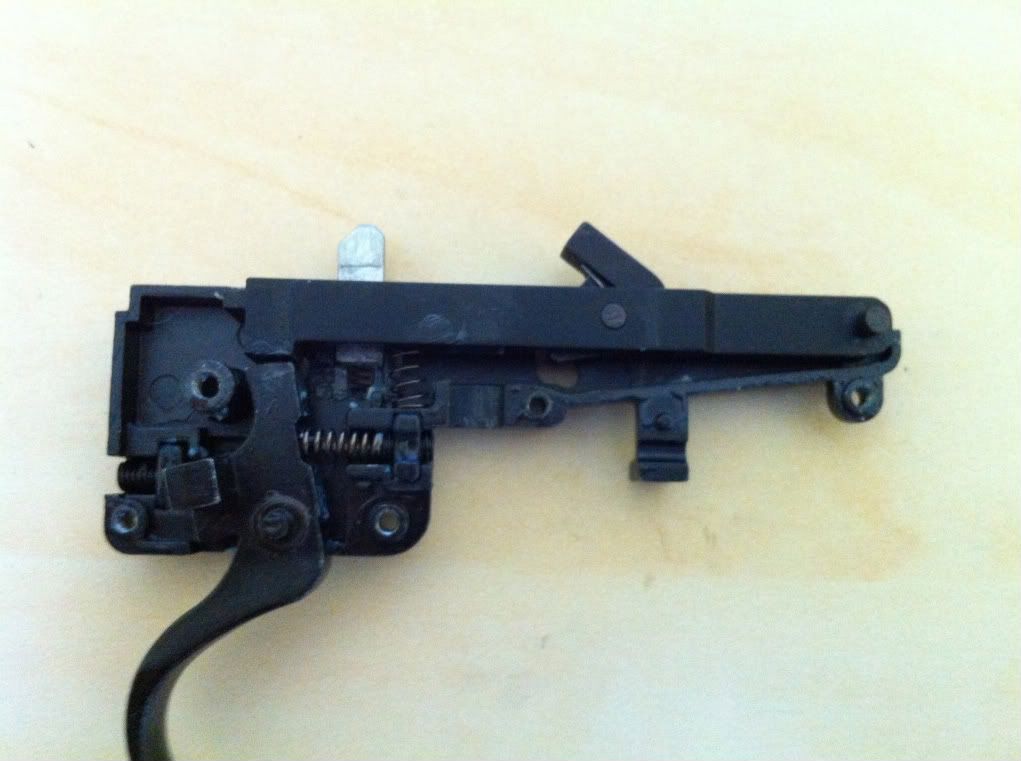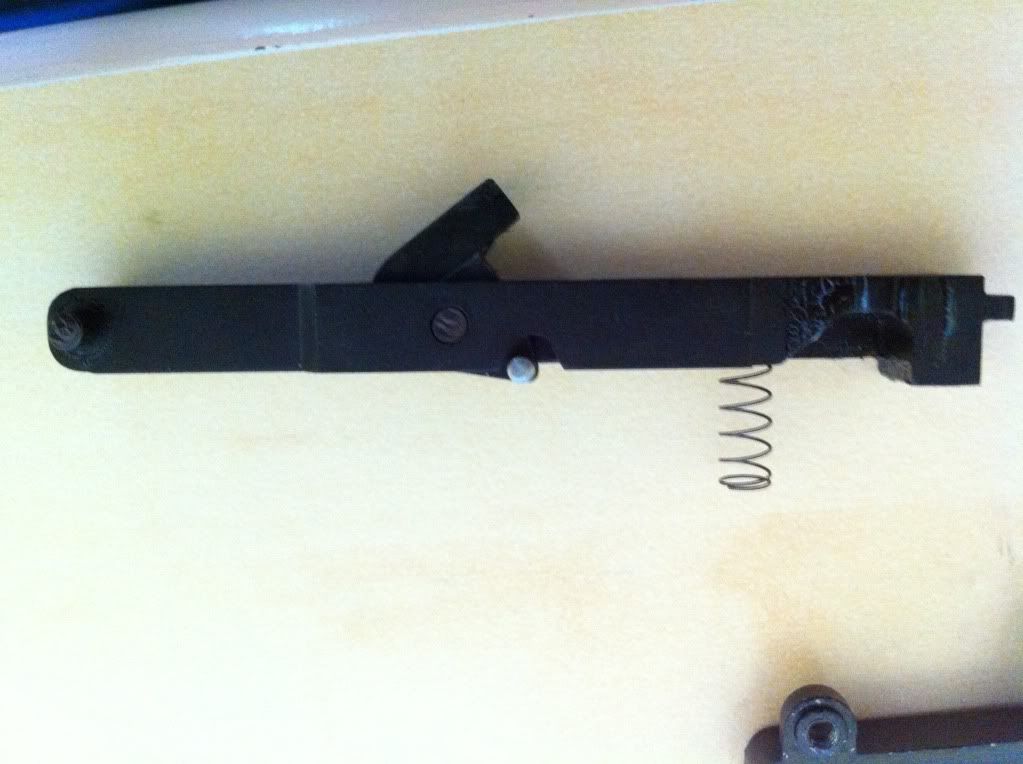 And finally the cylinder if that helps...
Cheers in a advance for your help!
I have a feeling that I haven't set up the mech properly or a spring is missing.